Otsuka Museum of Art
The Otsuka Museum of Art is a "Ceramic board masterpiece art museum" with the largest exhibition space in Japan (total floor of 29,412 square meters).
Inside, there are more than 1,000 replicas of priceless masterpieces of Western art, from ancient murals to modern paintings, and collection from more than 190 art museums in 25 countries worldwide. These masterpieces are reproduced to their original size using special techniques by the Otsuka Ohmi Ceramics Co., Ltd.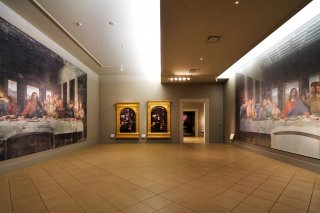 Onaruto Bridge Floating Promenade  Uzu- no-Michi
Uzu-no-Michi is the promenade (walkway) under the Onaruto Bridge. The observation room located at the end of the promenade, 450m from the bridge abutment.
You can look down at the roaring whirlpools through the glass floor which is directly 45m above the sea.
The best times (to see the whirlpools) will vary every day. We recommend that you check the whirlpool schedules (see Uzu-no-Michi website, tide table) before making travel plans.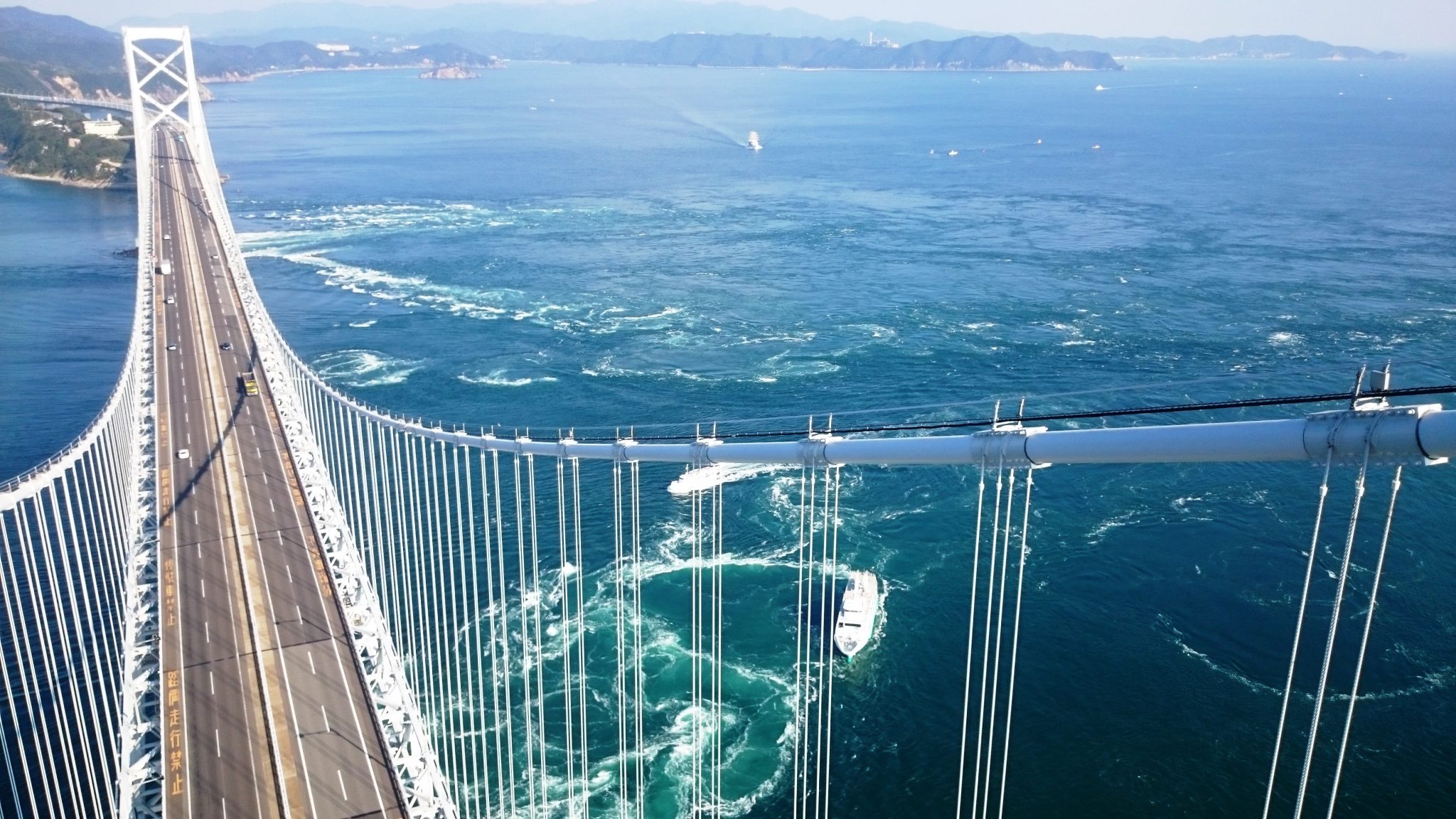 Eddy Museum (Onaruto Bridge Crossing Memorial Hall)
Only 3minutes walk from Uzu-no-Michi.
Whirlpool Hall will amaze you with its swirling currents of excitement!
The Rooftop of this building commands a full panoramic view encompassing the Onaruto Bridge, the whirlpools and Naruto Park. This is a perfect photo spot!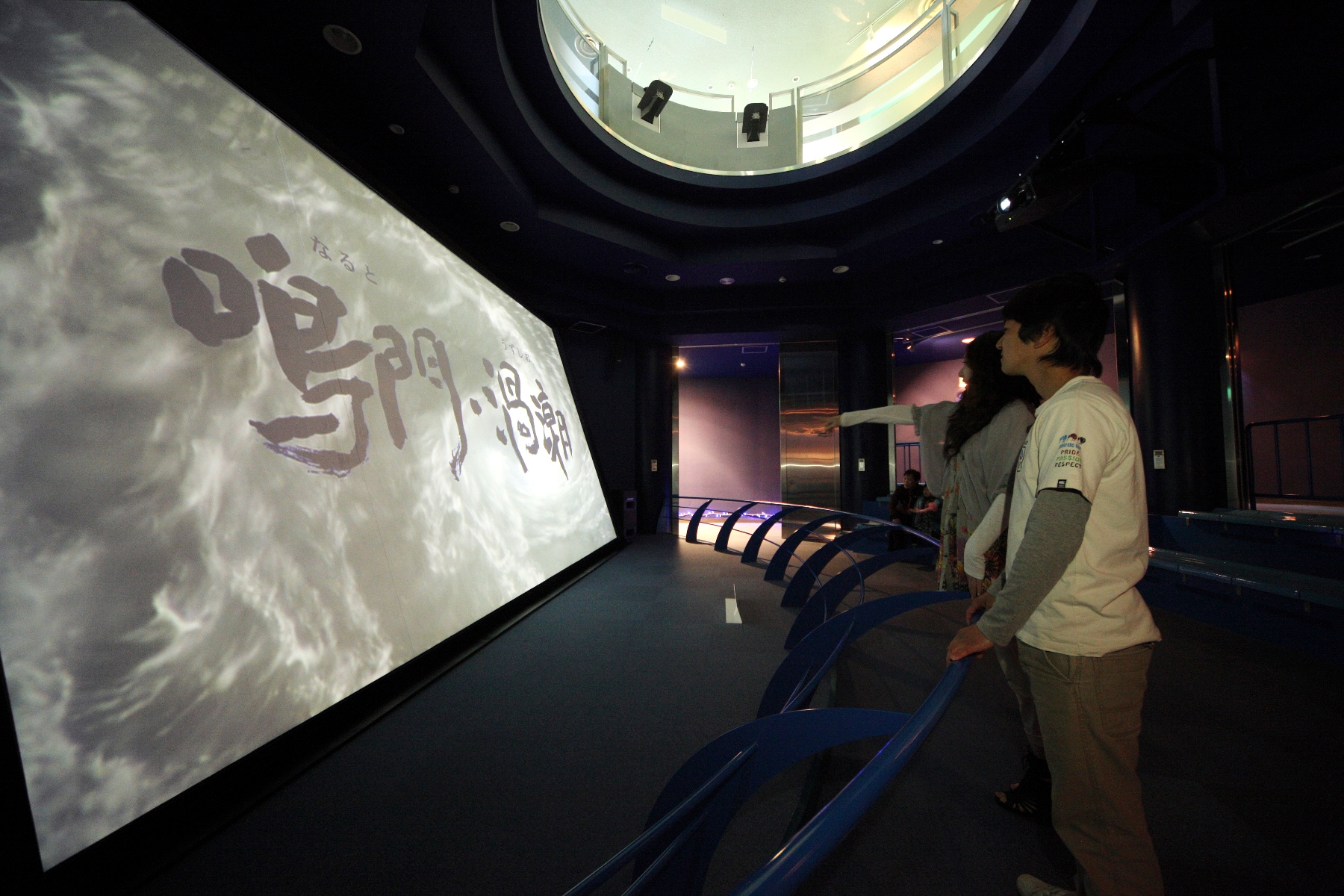 EskaHill-Naruto
Do you know the place that you can enjoy the view of the beautiful blue Inland Sea of Japan and the grand Ohnaruto Bridge together with the whirlpools?
"Eska Hill Naruto" commands a panoramic 360° view which is appealing to all that visit. The observation point is accessible by taking a long, 68m (223 ft) escalator, the tallest escalator in the East. On a sunny day, the view of the Naruto Strait and the Ohnaruto Bridge from Eska Hill Naruto is simply superb and you can see islands floating on the Inland Sea of Japan in the distance, as well as Awaji Island.
The terrace has a great view, The Cafe has snacks and original ice creams that are very tasty. In short, very nice to visit here.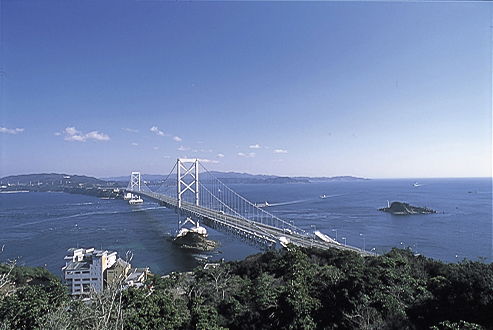 Bay Resort Hotel Naruto Kaigetsu
Our hotel is situated in the Naruto Park, a part of Setonaikai National Park,Oonaruto Bridge is near at hand. From our Lobby lounge, spacious bath and guest rooms, you can overlook Naruto kaikyou.
Spring, Summer, Autumn and Winter, All seasons we promise beautiful sunrise and sunset, and fresh fish dishes will satisfactory to you.