Shop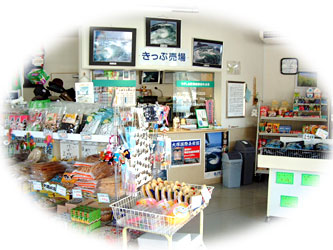 As a memento,
A gift for someone special,
The shop has fine goods, Kawaii (cute) goods, sweets, and more, as well as a wide selection of Tokushima local specialties.
Naruto Wakame seaweed is healthy, and Sudachi-Shochu (Sudachi Japanese Spirits) is absolutely delicious!
Famous
Naruto Wakame
seaweed, very popular character
Shishamo-Neko
(heartwarming mascot) goods,
The Seto Inland Sea brand
snacks, a well-known confection
Naruto Kintoki
(a bun with a sweet potato filling), and more.
We offer a wide variety of fine goods that will make wonderful mementos of your cruise.
Take your time to find the perfect gift or souvenir in your waiting time.